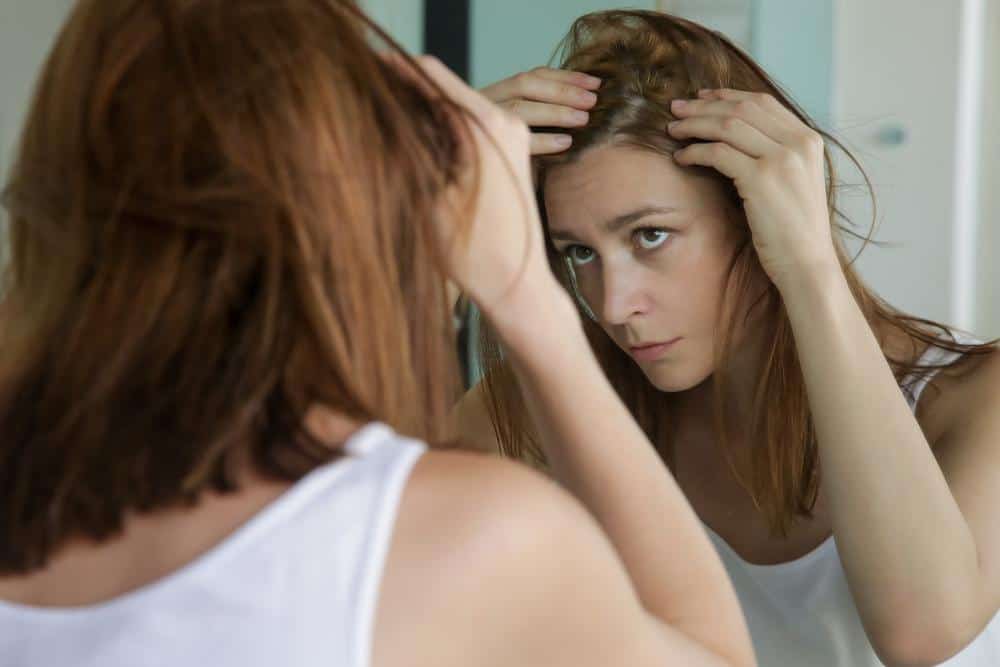 Hair loss, also known as alopecia, is a common concern that affects people of all ages and genders. Understanding the various types, causes, and effective solutions for hair loss is essential for those seeking to address this issue and promote healthy hair growth. In this comprehensive guide, we will delve into the intricacies of alopecia, shedding light on the factors contributing to hair loss and offering proven solutions for maintaining a confident and vibrant appearance.
Types of Hair Loss (Alopecia)
1. Androgenetic Alopecia:
Commonly referred to as male-pattern baldness or female-pattern baldness, this hereditary condition results in gradual hair thinning and, eventually, baldness. It is the most prevalent cause of hair loss.
2. Alopecia Areata:
Alopecia areata is an autoimmune condition where the immune system mistakenly attacks hair follicles, leading to hair loss in small, round patches.
3. Telogen Effluvium:
This type of hair loss is often triggered by significant stress, illness, or hormonal changes. It causes a sudden shedding of hair in large amounts.
4. Traction Alopecia:
Traction alopecia results from constant pulling or tension on the hair, commonly caused by tight hairstyles like braids, ponytails, or extensions.
5. Scarring Alopecia:
Scarring alopecia, or cicatricial alopecia, involves the destruction of hair follicles and their replacement with scar tissue. This type of hair loss is often permanent.
Common Causes of Hair Loss
Understanding the underlying causes of hair loss is crucial for determining the most effective solutions. Some common factors include:
1. Genetics:
Hereditary factors play a significant role in androgenetic alopecia, the most common form of hair loss.
2. Hormonal Changes:
Hormonal fluctuations due to pregnancy, childbirth, menopause, or thyroid disorders can contribute to hair loss.
3. Medical Conditions:
Certain medical conditions, such as alopecia areata, lupus, and diabetes, may result in hair loss.
4. Medications:
The side effects of certain medications, including those used for cancer, arthritis, depression, heart problems, gout, and high blood pressure, may lead to hair loss.
5. Stress and Trauma:
Physical or emotional stress, trauma, and shock to the body can cause temporary hair loss, known as telogen effluvium.
6. Poor Hair Care Practices:
Excessive use of styling tools, harsh chemicals, tight hairstyles, and poor hair care practices can contribute to traction alopecia.
Effective Solutions for Hair Loss
Addressing hair loss involves a multifaceted approach, incorporating lifestyle changes, medical interventions, and targeted treatments. Consider the following solutions:
1. Minoxidil:
Minoxidil is an FDA-approved over-the-counter topical medication that can promote hair growth and slow down hair loss.
2. Finasteride:
Finasteride is an oral prescription medication that can be effective in treating androgenetic alopecia by inhibiting the action of the hormone dihydrotestosterone (DHT).
3. Platelet-Rich Plasma (PRP) Therapy:
PRP therapy involves drawing a small amount of the patient's blood, processing it to concentrate the platelets, and then injecting the PRP into the scalp to stimulate hair growth.
4. Low-Level Laser Therapy (LLLT):
LLLT devices, such as laser caps or helmets, use low-level lasers to stimulate hair follicles and promote hair growth.
5. Hair Transplant Surgery:
For those with advanced hair loss, hair transplant surgery involves transplanting hair follicles from a donor area to areas with thinning or no hair.
6. Healthy Lifestyle Practices:
Adopting a healthy lifestyle, including a balanced diet rich in nutrients, regular exercise, and stress management, can contribute to overall well-being and support hair health.
Self-Care Tips for Healthy Hair
In addition to medical interventions, incorporating self-care practices can contribute to maintaining healthy and vibrant hair:
1. Gentle Hair Care Routine:
Use mild shampoos and conditioners, avoid excessive heat styling, and be gentle when detangling wet hair to prevent breakage.
2. Balanced Diet:
Ensure your diet includes essential nutrients such as vitamins A, C, D, and E, as well as minerals like iron and zinc, which are crucial for hair health.
3. Hydration:
Stay hydrated by drinking an adequate amount of water daily to support overall health, including hair health.
4. Avoiding Tight Hairstyles:
Minimize the use of tight hairstyles that create tension on the hair, especially when wet.
5. Regular Scalp Massage:
Gently massage your scalp to stimulate blood circulation and promote the health of hair follicles.
In Conclusion
Hair loss, or alopecia, is a common concern that can be addressed through a combination of understanding its types, identifying causes, and implementing effective solutions. Whether considering medical treatments, lifestyle changes, or self-care practices, individuals have various options to promote healthy hair growth and regain confidence in their appearance. By exploring the comprehensive guide to alopecia and adopting personalized solutions, individuals can embark on a journey towards maintaining a vibrant and healthy head of hair.