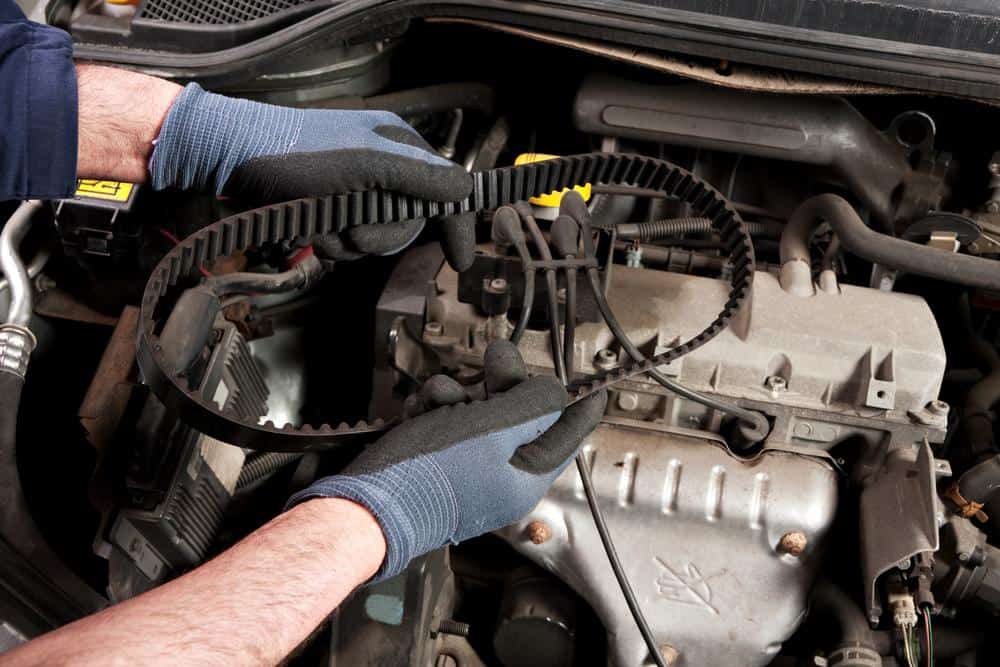 The timing belt is a crucial component of an internal combustion engine, ensuring that the valves open and close at the right time, synchronized with the movement of the pistons. Over time, the timing belt can wear out, leading to potential engine damage if not replaced promptly. In this article, we will provide you with a comprehensive guide to timing belt replacement. You will learn why timing belt replacement is essential, when it should be done, and how to choose the right services for this critical maintenance task. Read on to ensure optimal engine performance and avoid costly repairs.
The Importance of Timing Belt Replacement
The timing belt plays a vital role in the proper functioning of the engine. It ensures that the valves open and close at precise intervals, allowing for the efficient intake of air and fuel and the expulsion of exhaust gases. However, timing belts are made of rubber and have a limited lifespan. If the timing belt fails, it can result in significant engine damage, including bent valves, damaged pistons, and even a complete engine failure. Therefore, timely replacement of the timing belt is crucial to maintain the integrity and performance of the engine.
Signs You Need a Timing Belt Replacement
While the exact lifespan of a timing belt can vary depending on the vehicle make and model, it is generally recommended to replace the timing belt every 60,000 to 100,000 miles or according to the manufacturer's guidelines. However, there are certain signs that indicate a timing belt replacement may be necessary before reaching the recommended mileage:
Squealing or Ticking Noises: Unusual noises coming from the engine, such as squealing or ticking sounds, can indicate a worn-out or loose timing belt.
Engine Misfires: If the timing belt is not functioning correctly, the engine's timing can be disrupted, leading to misfires, rough idling, or a loss of power.
Oil Leakage: A leaking timing belt cover can result in oil reaching the belt, causing it to deteriorate and lose its effectiveness.
Visible Damage or Cracks: Inspect the timing belt visually for signs of damage, such as cracks, fraying, or missing teeth. These are clear indications that a replacement is needed.
Engine Failure: In the worst-case scenario, a failing timing belt can cause the engine to abruptly stop running. If this happens, it is crucial to have the timing belt inspected and replaced as soon as possible.
Choosing the Right Timing Belt Replacement Service
When it comes to replacing the timing belt, it is essential to choose a reliable and experienced service provider. Here are some factors to consider:
Expertise and Experience: Look for a service center that specializes in timing belt replacements and has certified technicians with experience in your vehicle's make and model.
Quality Parts: Ensure that the service center uses high-quality timing belts and follows the manufacturer's specifications for replacement.
Warranty: A reputable service provider should offer a warranty on both the parts and the labor, giving you peace of mind and ensuring the quality of their work.
Pricing Transparency: Seek a service center that provides a detailed breakdown of the costs involved in the timing belt replacement, avoiding any hidden charges or surprises.
Customer Reviews: Read online reviews and testimonials from previous customers to gauge the service center's reputation and customer satisfaction level.
Conclusion
In conclusion, timing belt replacement is a critical maintenance task that ensures the proper functioning of your vehicle's engine. By understanding the importance of timing belt replacement, being aware of the signs indicating a replacement is needed, and considering the factors when choosing a timing belt replacement service, you can safeguard your engine's performance and prevent costly repairs.
Regularly replacing the timing belt according to the manufacturer's recommendations or within the recommended mileage range is essential to prevent potential engine damage. Signs such as unusual noises, engine misfires, oil leakage, visible damage, or engine failure indicate the need for a timing belt replacement.
When selecting a timing belt replacement service, prioritize expertise and experience, as well as the use of high-quality parts. Look for a service center that offers warranties, provides transparent pricing, and has positive customer reviews. Taking these factors into consideration will help ensure that you choose a reliable and competent service provider for your timing belt replacement needs.
By staying proactive and addressing timing belt replacement in a timely manner, you can maintain the longevity and performance of your vehicle's engine. Don't overlook the importance of this critical maintenance task, as it can save you from costly repairs and keep your vehicle running smoothly on the road. Remember, a well-maintained timing belt is essential for a well-functioning engine.