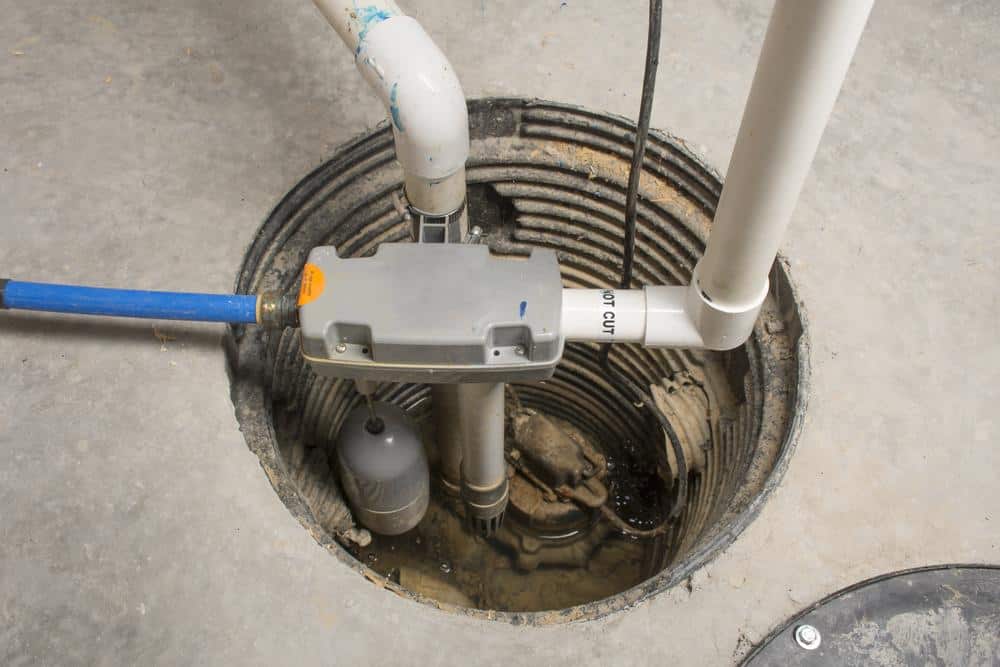 Basement flooding is a homeowner's nightmare, and sump pumps play a crucial role in preventing such disasters. However, the effectiveness of a sump pump relies on its proper functioning, and that's where sump pump alarms come into play. In this guide, we'll explore the significance of sump pump alarms, how they work, and why they are an essential component in protecting your home from potential water damage.
Understanding the Basics of Sump Pumps
1. The Role of Sump Pumps:
Sump pumps are installed in a pit, commonly known as a sump basin, in the lowest part of a basement or crawl space. Their primary function is to prevent flooding by collecting excess water and pumping it away from the foundation.
2. Common Causes of Basement Flooding:
Basement flooding can result from various factors, including heavy rainfall, melting snow, or issues like a rising water table. A malfunctioning sump pump can compromise the entire flood prevention system.
The Crucial Role of Sump Pump Alarms
1. Early Detection of Issues:
Sump pump alarms act as early warning systems, detecting issues with the sump pump before they escalate into serious problems. Early detection is key to preventing basement flooding.
2. Types of Sump Pump Alarms:
Float Switch Alarms: These alarms are triggered when the float switch, a buoyant device, rises with the water level, signaling that the sump pump is not effectively removing water.
Pressure Sensor Alarms: Activated by changes in water pressure, these alarms detect irregularities in the pump's operation.
Wi-Fi-Connected Alarms: With the advent of smart home technology, some alarms can send alerts directly to your smartphone, providing real-time information about your sump pump's status.
3. Common Alarm Triggers:
Pump Failure: If the sump pump fails to activate or discharge water, the alarm will signal a problem.
Power Outages: Sump pump alarms can be designed to notify you when a power outage occurs, as the pump will be rendered ineffective without electricity.
Blocked Discharge Pipe: A blocked discharge pipe prevents water from being pumped away, triggering the alarm.
How Sump Pump Alarms Work
1. Float Switch Operation:
In float switch alarms, the float rises with the water level in the sump basin. When the water reaches a critical level, the float activates the alarm, indicating that the pump is not keeping up with the water influx.
2. Pressure Sensor Mechanism:
Pressure sensor alarms use changes in water pressure to detect irregularities. A drop in pressure may indicate a failure in the pump or a blockage in the discharge pipe.
3. Wi-Fi-Connected Alarms:
Wi-Fi-connected alarms use sensors and technology to monitor the sump pump's performance. When an issue is detected, the alarm sends a notification to your smartphone or another connected device.
Benefits of Sump Pump Alarms
1. Early Intervention:
Sump pump alarms provide early alerts, allowing homeowners to address issues before they lead to basement flooding.
2. Peace of Mind:
Knowing that you will be promptly notified of any sump pump issues brings peace of mind, especially during heavy rainfall or when away from home.
3. Prevention of Extensive Damage:
By preventing basement flooding, sump pump alarms help avoid the costly and extensive damage associated with water-damaged basements.
4. Integration with Smart Home Systems:
Some sump pump alarms can integrate with smart home systems, offering convenience and seamless monitoring through a centralized platform.
Choosing the Right Sump Pump Alarm
1. Compatibility with Your Pump:
Ensure that the sump pump alarm you choose is compatible with your existing sump pump system.
2. Reliability and Sensitivity:
Look for alarms with a reliable and sensitive mechanism to accurately detect issues in their early stages.
3. Power Source:
Consider the power source of the alarm. Battery-operated alarms are essential for maintaining functionality during power outages.
4. Ease of Installation:
Choose an alarm that is easy to install and user-friendly. Some homeowners may opt for professional installation for added assurance.
Conclusion
Sump pump alarms serve as vigilant guardians, protecting homes from the threat of basement flooding. Their early detection capabilities and ability to provide timely alerts make them an essential component of any sump pump system. By understanding how these alarms work, their benefits, and the factors to consider when choosing one, homeowners can enhance their flood prevention measures and safeguard their homes against the costly and disruptive effects of water damage. Investing in a reliable sump pump alarm is an investment in the long-term well-being of your home, providing you with the peace of mind to weather any storm.