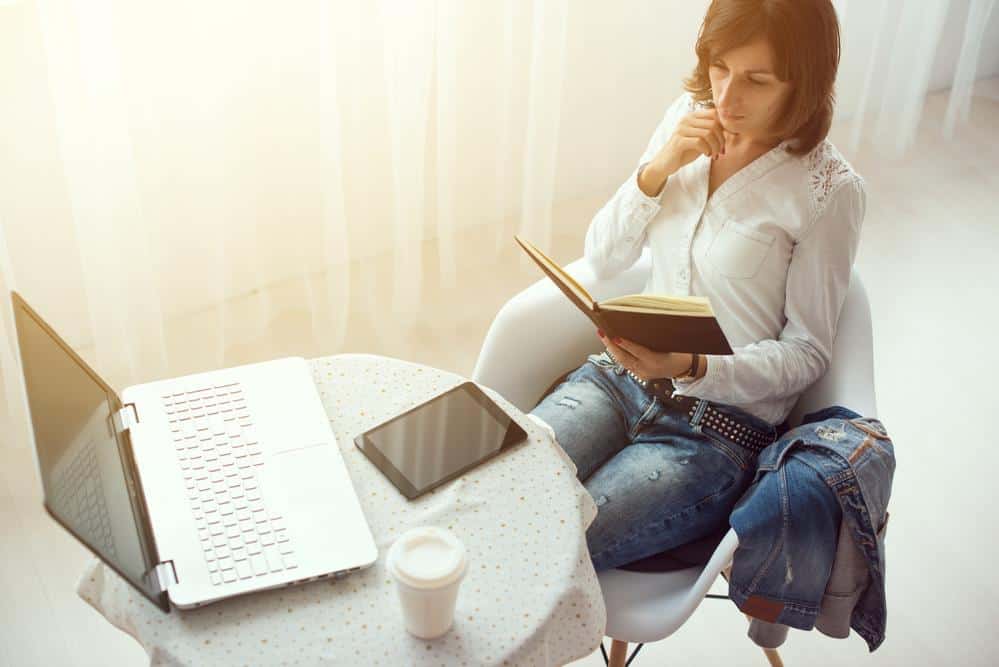 Being a single mom comes with its unique set of challenges, but it also brings out incredible resilience and determination. As a single mom in Singapore, the desire to provide for your family while maintaining work-life balance is paramount. One way to achieve this is by venturing into the world of entrepreneurship. In this article, we'll explore 10 unique small business ideas for single moms in Singapore, along with information on loans for your business venture.
Online Retail Store (E-commerce)
Starting an online retail store is a fantastic option for single moms who are looking for flexible business opportunities. With the rise of e-commerce platforms, you can easily set up a virtual storefront to sell products ranging from clothing and accessories to handmade crafts. The beauty of e-commerce is that you can manage your store from the comfort of your home. You have the freedom to choose your niche, source products, and tailor your online store to cater to your target audience. With dedication and some marketing know-how, your online retail store can thrive, and you can achieve a work-life balance that suits your needs.
Freelance Writing
If you have a way with words, freelance writing is an excellent option for generating income while maintaining a flexible schedule. Many businesses and content creators are in constant need of quality content for their websites, blogs, and marketing materials. As a freelance writer, you can offer your services to a diverse range of clients, and you have the flexibility to choose the projects that align with your interests and expertise. Whether you're passionate about travel, technology, or parenting, there are writing opportunities waiting for you in the vast online marketplace.
Online Coaching or Tutoring
Sharing your expertise as an online coach or tutor is a fulfilling way to earn income while making a positive impact on others. Whether you excel in a specific subject, skill, or profession, there are individuals seeking guidance and knowledge. With the convenience of online platforms, you can conduct coaching or tutoring sessions from the comfort of your home. The flexibility of this business allows you to set your hours and work around your family's needs. From academic tutoring to career coaching, there are countless opportunities to connect with eager learners.
Event Planning
Event planning is an ideal business for single moms who possess organizational and creative talents. Singapore hosts numerous events, from weddings and corporate gatherings to birthday parties and festivals, providing a wealth of opportunities for event planners. By offering services such as venue selection, décor arrangement, and logistical coordination, you can help clients bring their event visions to life. This career allows you to schedule appointments and site visits around your availability, ensuring that you maintain a healthy work-life balance.
Personal Chef or Catering
If you have culinary skills and a passion for cooking, consider becoming a personal chef or starting a catering business. You can offer a range of services, from in-home meal preparation to catering for small events. Personal chefs often create customized menus tailored to their clients' dietary preferences, which can be particularly appealing to busy families and professionals. Alternatively, you can focus on catering for small parties and gatherings, where your culinary expertise can shine.
Virtual Assistance
The role of a virtual assistant (VA) is essential in today's digital world. Many businesses and entrepreneurs require help with administrative tasks, email management, social media scheduling, and more. As a VA, you can offer your skills and expertise remotely. This flexibility means you can work from home while providing essential support to your clients. The beauty of this role is that you can choose to specialize in areas that match your strengths, whether it's calendar management, content creation, or data entry.
Handmade Crafts and Art
If you have a talent for creating handmade crafts or art, turn your passion into a business by selling your creations online or at local craft fairs. From handmade jewelry and clothing to artwork and home decor, the possibilities are endless. Your unique creations can be a source of pride and profit, allowing you to share your artistic talents with the world while generating income.
Fitness Coaching
If you have a passion for fitness and a desire to help others achieve their health goals, consider becoming a certified fitness coach. Whether you prefer one-on-one personal training sessions, group fitness classes, or virtual coaching, there's a significant demand for fitness coaching in Singapore. The flexible nature of this business allows you to schedule sessions that fit into your daily routine, making it an excellent choice for single moms.
Pet Care Services
Singaporeans love their pets, and pet care services are in high demand. Whether you offer pet-sitting, dog-walking, or grooming services, you can cater to pet owners in your local community. This business is not only rewarding but also allows you to spend time with adorable furry companions while generating income.
Home Cleaning Services
Cleaning is a universal need, and starting a home cleaning business can be a lucrative venture. With a keen eye for cleanliness and organization, you can offer professional home cleaning services to busy professionals, families, and individuals. This business can be started with minimal upfront costs, and you have the flexibility to set your hours based on your availability.
These diverse business ideas offer single moms in Singapore the opportunity to explore various fields while accommodating their unique needs and responsibilities. From creative endeavors like crafting and event planning to services like pet care and home cleaning, there's a business idea to suit every skill set and passion. With determination and the right support, single moms can find success as entrepreneurs, achieving financial independence and a balanced lifestyle.
Financing Your Single Mom Business Idea
Securing funds for your business venture may be a concern as a single mom. However, there are financing options available that can help turn your business idea into a reality:
Small Business Loans
Consider applying for a small business loan from financial institutions or government schemes that support entrepreneurship. These loans can provide the necessary capital to kickstart your business.
Microloans
Microloans are smaller loans designed for startups and small businesses. They often come with more accessible eligibility criteria, making them a suitable choice for single mom entrepreneurs.
Grants and Subsidies
Explore government grants and subsidies specifically designed to support women entrepreneurs and single moms. These programs can provide financial assistance and resources to help grow your business.
Crowdfunding
Crowdfunding platforms allow you to present your business idea to a wide audience and raise funds from interested individuals who believe in your vision.
Peer-to-Peer Lending
Consider peer-to-peer lending platforms, where individuals lend money to entrepreneurs. It can be an effective way to secure financing without going through traditional financial institutions.
In conclusion, being a single mom doesn't mean giving up on your dreams of entrepreneurship. With determination, a solid business idea, and access to the right financing options, you can embark on your journey as a single mom entrepreneur in Singapore. Choose a business idea that aligns with your skills and passions, and don't hesitate to explore the available loan options and support programs. Your journey as a single mom entrepreneur can be an inspiring and rewarding one, both personally and professionally.