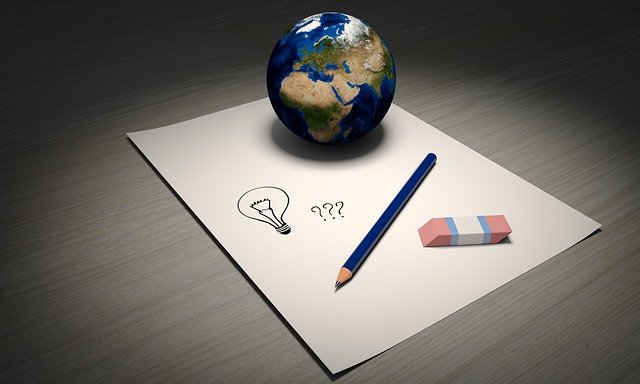 Yes, the Earth does need saving. You probably always hear news about global warming resulting from climate change, greenhouse gas emissions, ozone layer depletion, desert encroachment, and many other climate issues.
Well, they aren't just news scoops. These are serious concerns that will affect all of us. And it means that we need to do more to take care of the planet. Why? Because for one thing, the changes in weather patterns and the rise in sea levels could seriously affect food production and the frequency of flooding in many parts of the world. People will be either starving or displaced from their homes.
This shows that the protection of the Earth isn't something only the government and the United Nations have to worry about. You and I have a role to play in ensuring that nature is preserved and protected. It's not enough to just read an article on an eco-friendly blog or zero waste blog. We must be willing to prevent permanent damage to the ecosystem and the planet as a whole.
There are many things we can do each day to protect the environment. Some of these include:
Conserving water:
Think of all the times you left the tap running or you didn't turn off the tap properly. These minor oversights don't do the environment any good. It is essential to be conscious of how you use water. Take only what you need and avoid any excess. The less water you use, the less wastewater has to be sent back into the environment.
Avoiding motor transport when you can:
If the distance you have to go is walkable, you should do that. Asides from scoring cardio workout points, you would have succeeded in preventing a small number of carbon emissions from going into the atmosphere. If you drove your car around less, there'll be less of those harmful gases going up into the air. If we both applied that, there would be an even lesser amount. Now imagine when more people joined us?
I'm sure you've heard the expression- "Reduce, Reuse, Recycle." Recycling is a big part of ensuring there's less pollution in the environment. Recycling reduces the number of carbon emissions resulting from burning. It also reduces the amount of waste that gets dumped into the ocean. So instead of throwing that soda can in the trash, throw it in the recycling bin.
Turning off electrical appliances when you're not using them:
Appliances like air conditioners and fridges emit CFCs which are a more dangerous variant of carbon emissions. You must turn off said appliances when not in use. If you can afford to do so, buy a newer model of the device. Newer models emit less harmful chemicals. This energy-wise approach makes for a more sustainable environment.
You could also switch from incandescent bulbs to LEDs, which use significantly less energy (about two-thirds less). They also last longer. Switch all your bulbs to LEDs if you can afford to. Remember to turn off the light switch when you're not in the room.
Reducing the number of plastic materials you use:
Go for a paper or cloth bag whenever you go shopping—no nylon or polythene. Paper and cloth are reusable and reduce the amount of non-biodegradable waste that is generated. If you're going to buy something and it's available, ask for a paper bag.
This isn't a mainstream practice, but it's worth applying if you can help it. It goes a long way in saving the environment. It involves decomposing plant and food waste material and recycling organic waste. Compost also acts as an excellent natural fertilizer.
This is the best one of all the methods we have talked about. Afforestation limits global warming by a whole lot. One young tree can absorb carbon dioxide at a rate of 13 pounds (5 kg) per tree every year. That's a pretty impressive amount for a young tree. The benefits of planting trees are immense. They do a lot to cleanse the atmosphere of harmful gases. So, plant a tree! Or three!
How we handle climate change would go a long way in determining what our future would be like. It's up to us to do right by Mother Earth.