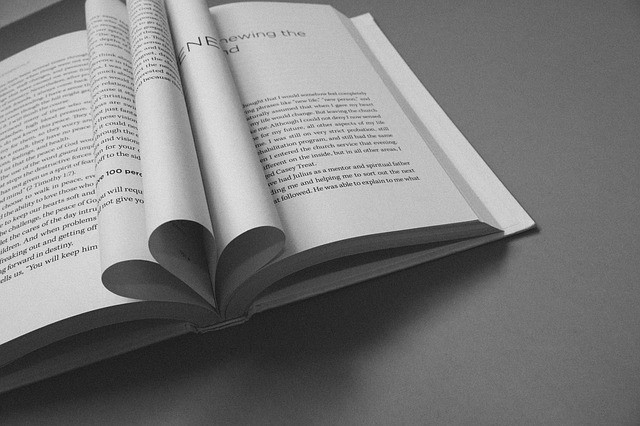 A good book is a cure for almost everything. Are you feeling down? Read a good book. Are you bored? Well then, pick up a good book. Have you suddenly found yourself with some free time and you don't know how to spend it? You guessed it; another good book.
The best kind of books to read during the weekend are ones that entertain, pass knowledge and manage to give you enough motivation to take on the upcoming week. These kinds of books are not exactly easy to find. It is also quite annoying to invest time in a book and find out that it isn't what you're looking for when you are halfway through.
Well, worry no more. We have your needs at heart, so we've gone ahead to do the investigation for you. Yes, we're nice like that.
Here are five books that aced our evaluations:
"Screw it, Let's do it: Lessons in Life, " by Richard Branson.
In this book, English entrepreneur Richard Branson gives you the guidebook to life and achieving your goals.
Like a Nike commercial, he goes on to tell you to "just do it." He shows how lack of confidence and self-esteem prevent you from achieving your goal and leads you on a path to overcome them.
A notable quote from the book is this line: As soon as something stops being fun, I think it's time to move on. Life is too short to be unhappy. Waking up stressed and miserable is not a good way to live.
"Don't Sweat the Small Stuff," by Richard Carlson.
You know how being a mom seems like a full-time job? Well, that's probably because it is.
Amidst the requirements of being a mum, Richard Carlson tries to get you to slow down a bit.
The book follows the title's theme and tries to get you to realize that not everything requires the amount of fuss and importance you give it. Relaxation and stress relief are not wastes of time.
"Invisible Cities," by Italo Calvino.
This book is a unique one. It tells the story of the explorer Marco Polo and his encounter with the emperor, Kublai Khan. The bored emperor then gives the explorer a task.
He tells him to travel to each city in his empire, then to return and describe them to him. Marco Polo does just that.
However, Marco Polo's descriptions didn't seem real. They seemed like they more of dreams and ideas than actual places. Each city seems to represent a different aspect of society and human interaction.
This book will leave you with a new view of your life a d society as a whole, making sure to motivate you for the week ahead.
"The Art of Happiness," by Dalai Lama.
This book is a record of an interview between a psychiatrist, Dr. Howard C. Cutler and The Dalai Lama, who is the highest spiritual leader of Tibet.
The Dalai Lama gives his knowledge on how to achieve happiness in life. In his words, "For our life to be of value, I think we must develop basic good human qualities-warmth, kindness, compassion."
His tips on eliminating anger and hatred from our lives are some of the best words to cleanse yourself from the previous week's events and prepare for the next.
"Girl, Stop Apologizing," by Rachel Hollis.
There are a lot of times you apologize for things. Sometimes, you might have made mistakes. Other times, you find yourself apologizing for events that are beyond your control.
Rachel Hollis uses this book to tell you to stop apologizing. She gives pointers on how to overcome shame and develop confidence in yourself.
What better way to prepare for the next week than with a healthy dose of confidence from Rachel Hollis?
Conclusion
After five days of working hard, you just want to lay on your bed and let yourself rest. We understand that.
The only problem with that idea is that it would make for a terrible Monday experience. Your productivity would be affected adversely, and you would spend the rest of the week trying to make up for it.
You can read these books instead. They would keep you entertained while still building you mentally and spiritually and giving you the tools to take charge of the upcoming week.
We hope you have a fun weekend.