Hiccups occur when the muscle wall between the chest and the abdomen, which is the Diaphragm spasms. When this happens, air rushes into the lungs, causing the vocal cords to quickly close, and hence, a hiccup occurs. Generally, hiccups are uncontrolled and unanticipated, which could make it annoying, when it becomes repetitive.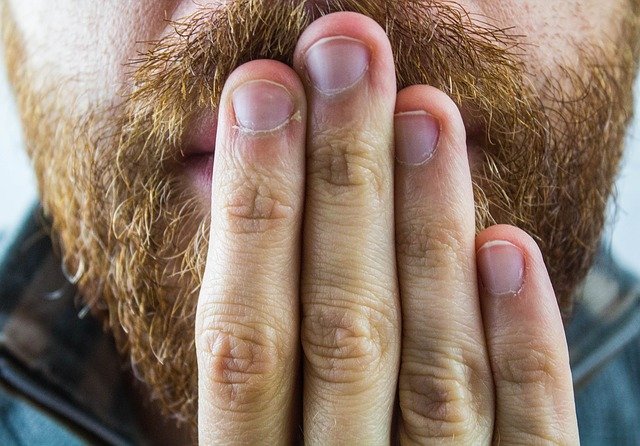 They tend to interfere with eating, talking, and some other natural processes. The medical term for hiccups is Singultus, and that's a new one for your science vocab!
Causes of Hiccups
Although hiccups occur involuntarily, some common causes bring about their
occurrence. Find all about these hiccup triggers below:
1. Eating spicy food, too much food, and eating quickly: 
When you eat too much or too quickly, it causes certain reactions in your
body system, which leads to a hiccup. Also, when you eat too spicy or peppery
food, you experience a hiccup. Hence, it is advised to eat smaller amounts of
food per serving, eat slower, and reduce spicy food. 
2. Drinking too much-carbonated drink and alcohol:
Excessive drinking of alcoholic and carbonated drinks also leads to hiccups.
This is because the carbonation expands your stomach, and this expansion can
irritate your diaphragm, causing you to hiccup. It is advised to reduce the
amount of alcoholic and carbonated drinks taken, to stop hiccups to a large
extent.
3. Stress: 
Stress and other intense emotions, such as feeling nervous or excited, can
also lead to persistent hiccups. It is important to relieve stress and anxiety when under stressful and tense
situations, as it helps control and stop hiccups.
4. Change in Temperature:
A drastic and sudden change in your body temperature can also lead to
hiccups. This is because a change in temperature causes a disturbance to the
nerve pathways from the brain to the muscles involved in causing a hiccup.
Easy tips on how to stop hiccups
There are so many ways to stop a hiccup that has been suggested by various
people. And while some of them may prove to work, some others are only old
wives' fables; they don't work. Some methods that you can try are discussed
below. 
1. Use Breathing Techniques: 
This is one sure-fire way to stop a hiccup. You can practice measured
breathing by breathing in and out for some time. This would help regulate your
breathing rate, and it surely works for stopping hiccups.
Another breathing technique to try is to hold your breath. Simply breathe in
a large gulp of air and hold it for some time, after which you then release and
breathe out slowly. Holding your breath allows carbon dioxide to build in your
lungs, and this makes your diaphragm relax. You can also breathe into a paper
bag, to stop a hiccup. This would raise the carbon dioxide level in your blood
and stop you from hiccuping.
2. Apply Pressure: 
This is another sure way to prevent a hiccup, and this can be done by
hugging your knees. Sit comfortably, preferably on a low seat, then bring your
knees close to your chest for a few minutes. This helps to build pressure and
stops you from hiccuping. Also, leaning and bending forward to compress your
chest puts pressure on your diaphragm and helps you to stop hiccuping. Another
way to apply pressure is by pulling on your tongue and tugging its tip. This
stimulates the nerves and muscles in your throat and would ease your diaphragm.
3. Drink water:
Another way to stop hiccups is by drinking some cold water. The water takes care
of the irritation already present in the diaphragm and eases it up, hence
stopping the hiccup. Drinking a glass of warm water slowly, without breathing,
also helps to stop a hiccup.
4. Swallow a spoonful of sugar:
Studies have proven that a teaspoon of sugar can cure hiccups. And this was
proven in a 1971 study, where 19 out of 20 patients were cured of hiccuping
with a spoonful of sugar.
This method works because sugar affects the vague nerve, which connects the
brain and stomach. When this occurs, the back of the throat is irritated,
causing an interruption in the spasms, which in turn stops hiccups.
In Conclusion: 
Hiccups, to an extent, are a natural occurrence, which is caused as a result
of the diaphragm spasming involuntarily. Naturally, hiccups go away on their
own without requiring medical treatment. However, when it occurs persistently,
it is advised to see a medical doctor, as it may be a result of an underlying
medical problem.