If you're looking to achieve the perfect eyebrow shape, eyebrow threading is the way to go. This ancient technique involves using a thin cotton thread to remove unwanted hair from the brow area, resulting in a distinct and clean look. Whether you're new to eyebrow threading or are looking for tips on how to get the best results, our blog has everything you need.
We'll help you master this popular beauty treatment from step-by-step guides to troubleshooting common issues. If you're looking for a way to shape your eyebrows and get rid of unwanted hair, eyebrow threading might be the proper method! This technique, though ancient, is still used today and can give you the precise, clean look you desire.
What is eyebrow threading?
Eyebrow threading originated in India. It's more precise than tweezing and offers a more natural look than waxing. The process involves using a thin cotton thread to remove unwanted hair from the root.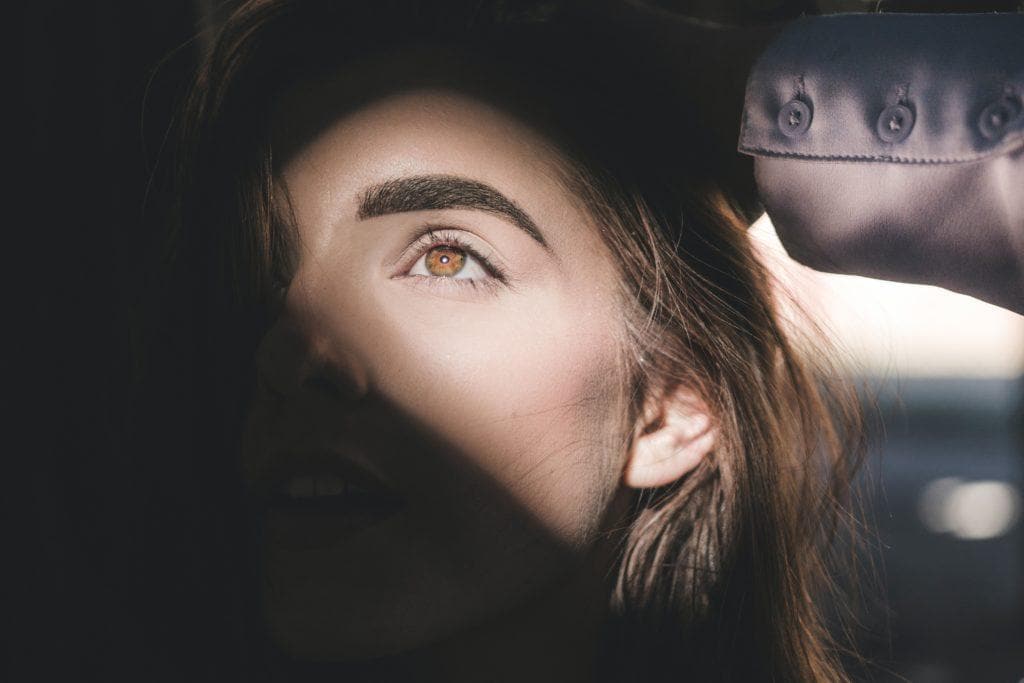 Pros and cons of eyebrow threading
Your eyebrows can be shaped using many ways, and each has its own set of pros and cons. One popular method is eyebrow threading, which has been used in Asia for centuries, and recently, the method has gained much popularity in the West. There are many benefits to eyebrow threading, including that it can be done quickly and easily and doesn't require any special equipment. Plus, it's a great way to get perfectly shaped brows! Here are some pros and cons of eyebrow threading to help you decide if it's the proper method.
Pros:
– Precise: Eyebrow threading can create exact, clean lines and shapes. This is your method if you want your eyebrows to have a sharp arch or straight lines.
– Inexpensive: Compared to other methods like waxing or tweezing, eyebrow threading is relatively inexpensive. You can usually get your eyebrows done for less than $10 at a salon.
– Quick: The entire process takes only a few minutes, so it's perfect for busy people who don't have much time to spare.
Cons:
– Painful: Some people find eyebrow threading to be quite painful. For sensitive skin, this may not be the best method.
– Requires skill: Unlike waxing or twee
How to get eyebrow threading done?
If you're looking for a way to shape your eyebrows that are both affordable and easy to do, eyebrow threading is the perfect solution! This centuries-old beauty technique is quick and straightforward, and it can be done at home with just a few supplies. Here's how to thread your eyebrows –
First, gather your supplies. You'll need a spool of thread (cotton or polyester), scissors, and a mirror. Make sure to choose a thread color that matches your hair color, so it's less noticeable.
Start by cutting a length of thread that's about 18 inches long. Fold the thread in half, then tie a knot at the centre. This will create two loops of thread that you can hold on to while you're threading.
Now, it's time to start threading! Hold one loop of thread in each hand, and place the middle of the thread against your brow line. Gently pull the threads outward and upward, following the natural shape of your eyebrow. As you pull the threads through, they will catch unwanted hairs and remove them from the root. Repeat this process until both eyebrows are shaped to your liking.
Where to get your eyebrows threaded?
There are many places to get your eyebrows threaded. You can go to a salon or do it yourself at home. Many products can help you thread your eyebrows.
Tips on finding the best place to get your eyebrows threaded
Before you head to a salon, ask around for recommendations. Your friends, family, and even your co-workers may have a great place where they go to get their eyebrows done. Once you have come across a few places in mind, call ahead and make sure that they offer eyebrow threading. Many salons provide other services such as waxing and plucking, but not all offer threading.
If you don't want to go to a salon, you can always do it yourself at home. Many kits on the market come with everything you need to thread your eyebrows. The great thing about doing it yourself is that you can take your time and make sure that everything is perfect. However, if you've never done it before, it's essential to read the instructions carefully so that you don't accidentally hurt yourself.
How much does eyebrow threading cost?
The cost of eyebrow threading varies depending on the location but typically ranges from $5 to $25.
Conclusion
Eyebrow threading is a convenient, affordable, and relatively painless way to shape your eyebrows. It can be done at home or in a salon, and it only takes a few minutes. If you wish to find an alternative to waxing or plucking, give eyebrow threading a try!