Flame Bearers: What comes to your mind when you hear about women playing sports? Honestly, a lady athlete isn't a clear image that comes to mind, at least not when compared to a male athlete. Being an athlete means so much and takes nearly everything from a person. From being in shape and having a persistent disposition to train hard to committing to growing with your team and coaches, being an athlete is hard at any level. However, it is even harder for female athletes.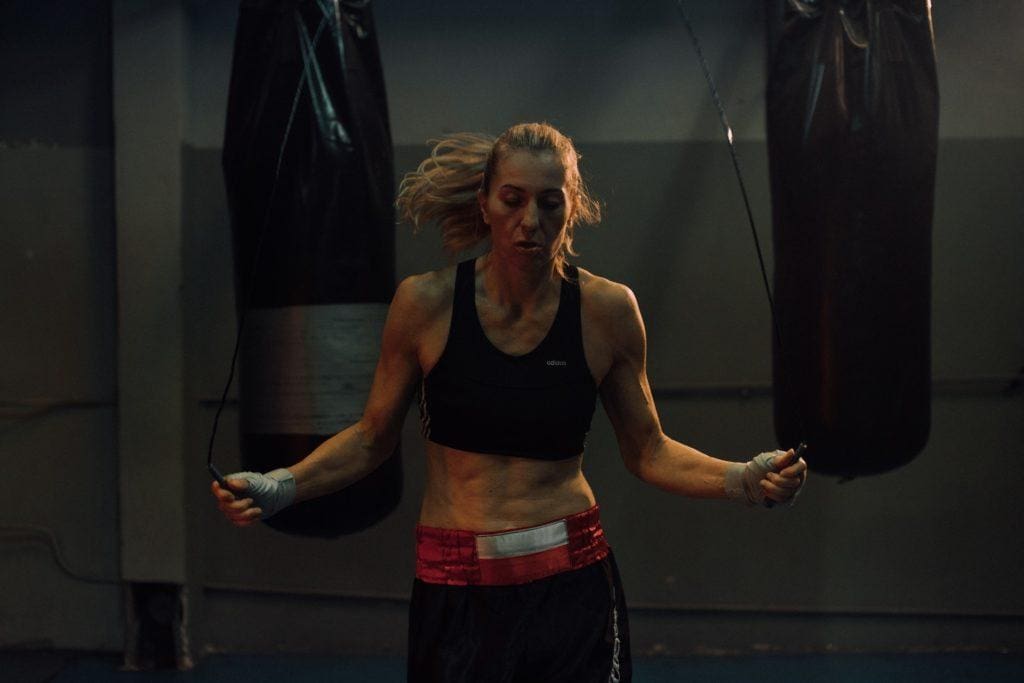 Flame Bearers: What It Means To Be A Female Athlete
Double Pressure
A female athlete has twice the pressure to succeed and the desire to compete at the highest level. Female athletes aren't recognized until they've become the best in their sports, and even then, we seldom acknowledge them. Therefore there are twice the rules of conduct and morals, commitment, drive, and willingness to train hard.
Must Possess Mental Strength In Addition To Physical Fitness
Female athletes competing in today's arena are an exceptional breed. They're pioneers, groundbreakers, and leaders who buck the trends and go against the status quo. They're making an important statement to young women – to be physically and mentally strong, aggressive, competitive, and high-achieving. Female athletes are objective on the field, much as on the streets. They have one goal in mind – to be the best!
Set Their Eyes On Higher Competitions For Recognition
To be the best in their sports, more women continue to pour into elite games like the Olympics and Paralympics, competitions built on a foundation of sexism, racism, and transphobia. We see these powerful women grace the world's stage to execute unbelievable performances. Still, we don't see the roads filled with obstacles they fight through. Even when these women bewilder our imaginations with feats that make the heavens smile, we often cloak their achievements with prejudice.
Some Of The Challenges Female Athletes Face
Prejudice & Bias
Bias is a huge part of a female athlete's life, whether at work or home. We also monitor and judge them by how they dress, speak, and even the number of beers they consume at social events. The sports industry has been dominated and reserved for men. Hence women have to bear with this daily. Circumstances embroil them in the eternal fight for their spot in the industry, which doesn't come easy. However, the female champions that history has had the honor and pleasure of seeing, conquered those obstacles and continue to serve as inspiration.
Sexism
Women athletes face the barrels of buoyant sexism daily. From coaches and participants to the audience, some people may view women as commodities showcasing themselves for pleasure (or other messed-up ideas that come into people's heads). Those people dont see these great athletes as entities of potential and talent. Therefore, female athletes are physically and mentally strong because they still excel amid such conceptions.
Smaller Pockets and Face
Female athletes earn much less than their male counterparts, financially and recognition-wise. Every day in a female athlete's life is a hurdle race of sorts. In some parts of the world, without rules that support and encourage female athleticism, female athletes don't earn or benefit at all from what they do. They only do it out of love and hope to someday be in a country or participate in an event that would allow them to share and appreciate all they've struggled to achieve.
Flame Bearers; Removing The Hands That Muffle The Voices Of Our Female Champions
Despite all the above challenges, female athletes are rising and making some serious history with their determination to reach the finish line. It is naïve to believe that unfair conditions and situations that make up every day of a female athlete's life can be changed overnight. However, their voices do not go unheard, and their stories do not go untold. With initiatives like the FlameBearersPodcasts, women in sports have found a way to speak to the world when they're not laying down covered in sweat on the floors of their training grounds.
The truth is, sports and subsequent healthy competitions bring freedom to women as they do to every other person. At Flame Bearer's podcasts, several noble female Olympics and Paralympics champions share their personal experiences. They talk about their journeys and the failures along that led to their successes after that. They tell how much they love their sports and the excitement they feel when in action.
They talk about how their visions and goals got more prominent as they grew older. For most, they went from not thinking about it to competing in such a high level of sports as the Olympics or Paralympics and bagging medals. And because they fight and struggle more to prove themselves and win medals for their countries and themselves, their achievements are worthy of ceaseless celebration.
The female champions who share their experiences on the podcasts help us understand that it's not only the women who win medals at the games that are worthy of celebration. They remind us what every woman did and had to go through to qualify for the event alone. It is not only the medals we should dance for but the journey it took to win them we should acknowledge. Therefore, they let us know that we have to appreciate even those who didn't win anything because they also had their journeys.
Conclusion
Many sports organizations can use sports to bring about social change. Sport can unify religion, culture, politics, and gender in a way that allows women to have a safe foundation to stand on and a portal to express themselves. Whether we like it or not, the world is changing. Women have and will continue to push the barriers of international and gender discrimination while blowing our minds up on the stages they showcase their capabilities.
Generations have seen women set and break records, which will only continue. Women are just as talented as men and can compete with them on any level. Flame Bearers podcasts inspire women to join hands together and build a world where young girls wouldn't have to ask, " why can't I do sports as a career path?" and parents wouldn't have to answer, " because there's little hope for women to excel in such a life, baby girl."
Photo by KoolShooters