A tight is a must-have fashion item in every woman's closet. It serves as an extra clothing layer when it is too cold and is a fantastic edge to an outfit; the only challenge is how to pair it with the right shoes.
Below are the best types of shoes that blend well with tights.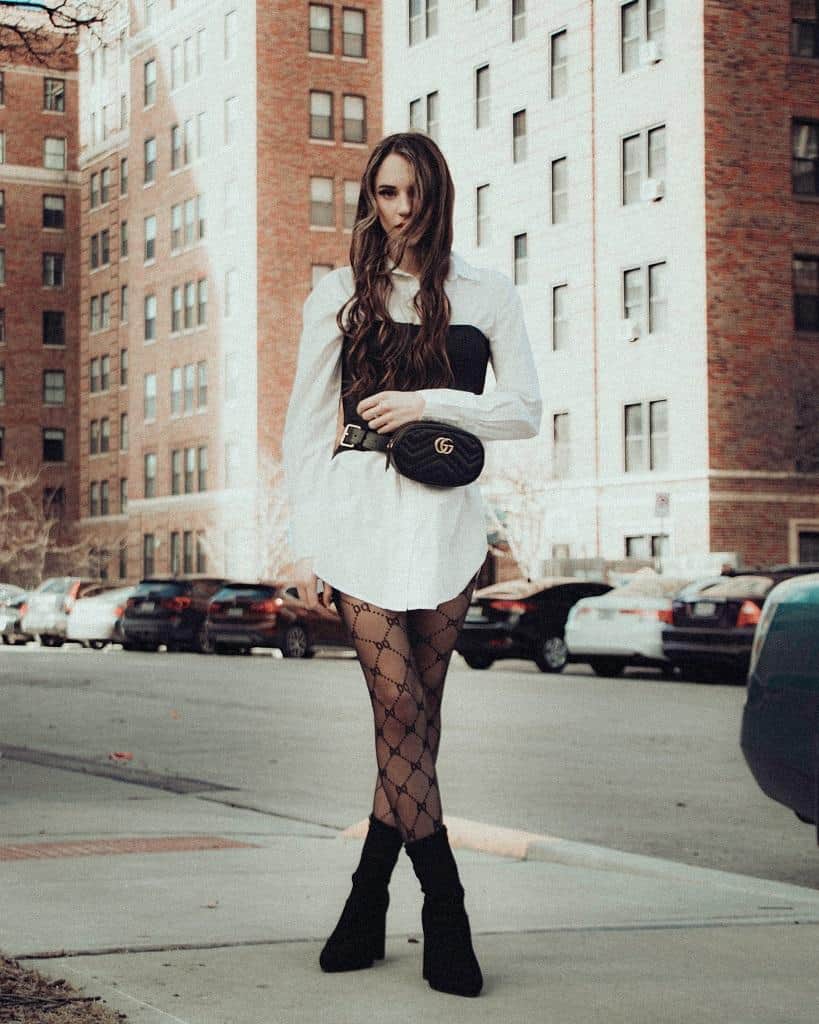 Platform Heels
Platform shoes are a favorite women's heels because they are comfortable, look great and work with almost anything, including tights. If you prefer platforms to stilettos, you will be glad to know that they perfectly pair with any colored tight.
You can go for thick dark stockings when it's too cold and match them with platform heels, but remember to go for closed shoes, which look better in tights than peep-toes. However, if you are daring, you can wear strapped open platforms.
Heeled Pumps
The classic way to wear short dresses and skirts is by complimenting them with tights and high-heeled pumps. It is the perfect official look when you want to be modest or make your outfit stand out more.
You can also switch up the look by experimenting with different tight and shoe colors. Try pointed or rounded women heels of different colors with black, opaque, dotted, or sheer tights.
Stilettos
Try high stilettos if you love pushing the fashion boundaries, trying out bold looks, and don't mind people staring when you walk in. Pointed women's heels add drama to an outfit, making you look more attractive, especially when paired with see-through tights or fishnets.
They usually look high fashion when wearing a trench coat or jacket on top.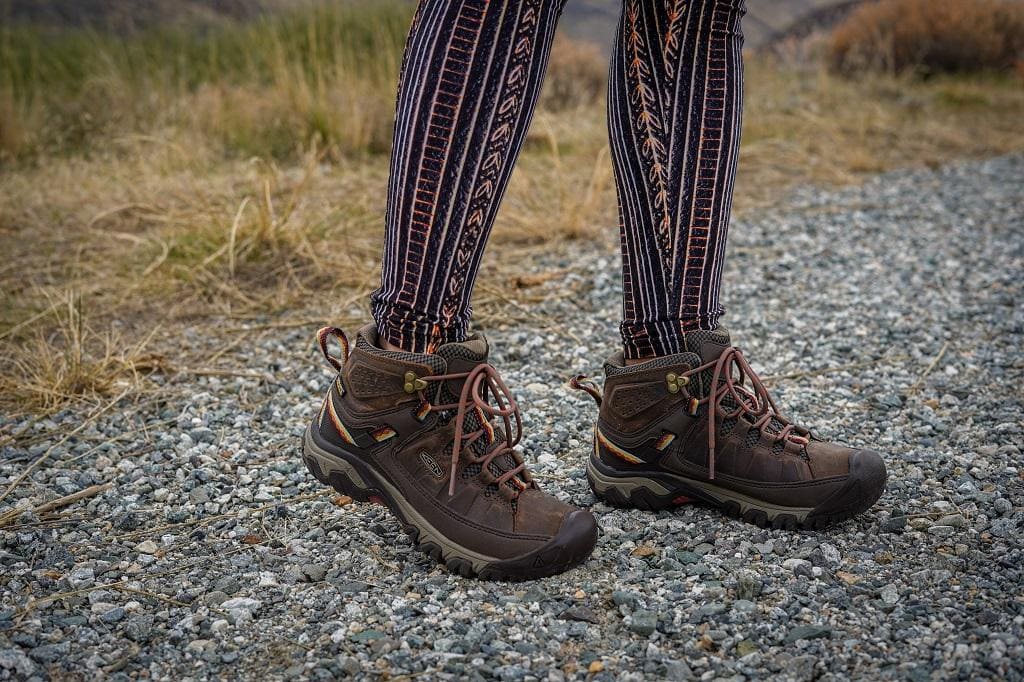 Boots
If you have a funky fashion sense, you must have some pairs of booties in different forms. Suede or leather ankle boots or combats look amazing with tights in whichever design, from opaque to sheer versions.
You can play around with boots in various styles and colors, but they should be of the right length. Going for ankle or higher boots is advisable as long as they don't go past your knees. Using the right tight colors is also crucial, or the combination will feel out of place. 
Choose the Best Shoe Type
Adding tights to your outfit gives it an edge and makes work clothes more decent by covering up after wearing short skirts or dresses. However, remember to also pay attention to the shoes you wear, but you can never go wrong with platforms, pumps, stilettos, or boot heels.
Photo by Joshua Rondeau and Alexandra Tran on Unsplash