If choosing not to have kids isn't an option for you, then we are glad you are reading this. Romance is unarguably an integral component of a healthy and successful relationship. When romance is lacking, the relationship suffers and most times ends up falling apart. Keeping a healthy and romance-filled relationship with your spouse requires time, dedication, hard work, and attention, especially after the birth of a baby. Here are seven ways to ignite love between and beyond the sheets: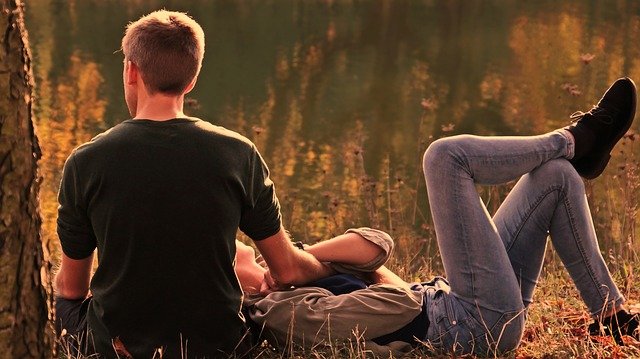 1. Focus on the little gestures: If romance reduces after birth (which is, according to statistics, happens in most relationships), the direct line of thought is that an elegant solution is needed. This is almost always not true. Little gestures like time out together, dates, vacations, and the likes are mainly required to spark love again. Forehead kisses, love letter about how you burn for each other, communicating random memories of the good times, these little gestures mostly does the magic
2. Invitation of passion through communication and compassion: A sheer number of young couples see the act of making love as being on a waterfront; this is due to conflicting sexual desires between them, which are almost always not voiced out. A perfect delineation would be a tired nursing mother, having had a long day of caring for the baby, the husband arrives and demands sex, and she declined for a logical reason; the man most likely picks offense and sees her as frigid. Issues like these spark conflict among couples, hence the need to communicate, express passion through communication and compassion. How can this be done? This can be done by contacting one another, mostly about sexual urges, understanding differing desires, and acknowledging frustration and pain from the conclusions reached.
3. Understand your partner and hit the spots: The role intimacy plays in a relationship is overly underrated; as little as kisses and sensual touches are, they can spark and revive lost sex life. So also quickies, in the bathroom, in the sitting room, in the kitchen, and many other random places. Little as they seem, they are constant reminders of how much love there is to enjoy in relationships and make you long for one another. Regardless of the methods used, reconnecting with your husband or wife should be the ultimate goal when fallouts begin in other to break the chain of lost connection. More so, younger ones learn about affection in relationships from the older generation, so tailoring our character and behavior to love only shows how much we are interested in investing in the upbringing of the younger generation.
4. Build an alone-time culture: As a nursing mother trying to adapt to your after-birth body, it is expedient to reconsider assessing your sensual pleasure. Getting back on track with your pre-birth body, like braiding, getting your nails done, regular visits to the spa, and other myriads of ways you establish a connection with your hot body, again. We usually attach too much emphasis on the opposite partner in a bid to develop a sexual relationship, at the detriment of absolute disconnection from ourselves. Grooming your sensual pleasure is pivotal to re-establishing intimacy with your partner.
5. Master the art of regular gifting. Too often, we tend to undermine the role intentionality and attention to detail plays in relationships. Nurturing the habit of traditional gifting is one of the simplest ways to rekindle the romance in falling relationships. It goes to show how intentional you are about your partner.
6. Emotional availability: As you grow in your relationship, you learn and understand your partner better, what hurts and what sparks joy in them. Loving partners create a safe environment for their partners, closing the door to hurt and opening that to intimacy, which is one of the simplest ways to spark romance
7. Get help if needed: One of the most challenging times in marriage is usually the post-birth period. Couples may experience downwards acceleration of emotional connection in ways that may have resulted in them growing apart from each other, both physically and mentally. Although you may consider seeking help from either family members or a licensed therapist, there is no weakness in doing this. Frequently, these issues can be solved with time, attention, and dedication.
Conclusion
Children deserve to be happy and loved. If one parent does not share the same affection as the other, the adverse effect could be on the kids. As parents, you should try to make it work. The tips we've shared above are reliable, and you can trust them to work if devotedly adhered to.