Women are amazing creatures with enormous distinctive qualities that also include the ability to procreate and bring beautiful babies to life. Quick fact: women make up about 49.6% of the world's population! In a biological process we all know as pregnancy, a woman can conceive and carry a foetus in her womb until delivery, in a biological process we all know as pregnancy.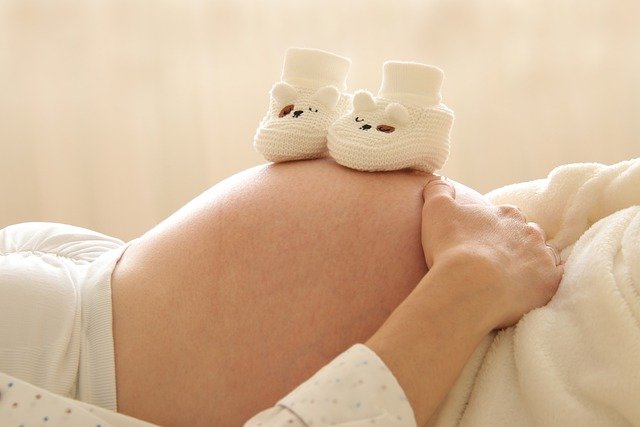 However, there are some women who decide not to have children at all due to one reason or the other. It is recorded that in the U.S.A., about 50% of women decide not to have kids. There are several reasons why women decide not to have kids, and we'll reveal some of them in this article.
The points below are common reasons some for women deciding not to have kids and not a reflection of our standpoint on this rather sensitive issue. If you already have kids or intend to raise children at some point, we have a bunch of articles that will help you ace your mom game while excelling at other areas of life. And there'll be more. So, do well to check back.
Top 6 Reasons why some women decide not to have children
1. Having kids will cause a decline in a couple's relationship:
Usually, most couples expect the birth of their child to be intimate. However, some women do not believe that this is true. When a baby is born out of wedlock, there is a need to form a bond with the child.
And in some cases, parents may split up or even divert their attention to a newborn baby, resulting in a decline in intimacy. In some cases, there may be a conflict of interest about how children should be raised, and such disagreements may damage the relationship.
Therefore, some women with this view, prefer not to have children, as the best way to maintain strong relationships with their partners.
2. Children take your sexual life:
Sex is an exciting adventure for couples who have to start from time to time. It is also a great enhancement of marital intimacy. Since couples need to be sexually proactive, to avoid giving children sex at an early age in life, couples with children no longer have the freedom to have sex anywhere in the home because of the presence of their children.
Also, the stress of raising these children makes a woman sometimes too tired to have sex. Doctors also advise that a woman after childbirth should not have sex for four to six weeks because of the tendency for vaginal pain.
3. Reduce your workload:
Some job roles require a lot of personal time, and succeeding in a chosen job requires a lot of hard work. While job creation can take years and the right level of effort and commitment, some working women are not ready to combine their careers with the needs associated with having children.
4. Health conditions:
Despite having the necessary ingredients to conceive and give birth to a baby, pregnancy can sometimes be dangerous to a woman's health. Some women know how weak their immune system is, and how having children can ruin their health.
Also, genetic testing often reveals how a mother can transmit the disease to her baby. And as a result, infertility becomes the best way for a woman in this situation. This also makes it necessary for a person to have regular check-ups, monitor their health status, and take immediate action when needed.
5. Children can be called to provide:
Having children and raising them requires a sufficient amount of resources. From urgent care near me visits for Nausea, vomiting, and diarrhea to antenatal care, much more is needed to take care of hospital bills and the needs of the baby and mother.
In addition, we cannot ignore the financial obligations required to provide a child with a good education, consume solid milk, to buy toys and clothing. Therefore, given the high cost of child support, if a parent's income is not enough, it may cause some women to decide not to have children at all.
6. Family History and History:
Some women who have had traumatic experiences, while growing up as children, may decide not to have children. This is often due to the fear of passing on their traumatic experiences to their children if they have them. Some may feel that their parents were not good enough for them, that they might learn to raise their children effectively. Therefore, they chose the option of never having children at all.
We're done
Despite all the reasons given, some women view it as a joy and satisfaction to have children, while others see it as a basic need for a "successful marriage." Some women even consider having children to be the pinnacle of their marriage or relationship. While there may sometimes be some degree of social pressure on women to have children, deciding not to have children does not make a person inferior or incompetent. Having children around is good, but choosing to have them or not is a personal decision!