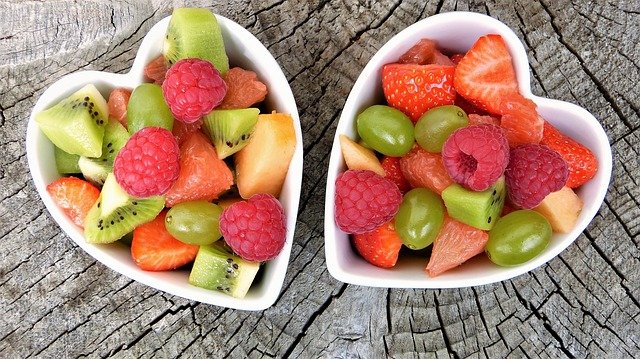 Foods rich in fruits and vegetables are a gift to your body that you keep replenishing. They are full of nutrients and have low calories, which makes them a perfect diet strengthen your whole life. But not all fruits and vegetables are the same as some are more nutritious than others. If you are looking to include extra fruits and vegetables in your diet to live a healthy lifestyle naturally, you can start with the best of the group. Randomly, they include:
1. Bananas
Bananas are not just a basic smoothie meal! This beautiful and tasty fruit is rich in fiber and potassium. The medium banana provides about 420 mg of potassium, which exceeds the potassium content of most fruits. Fiber is a good remedy for constipation and helps to lose weight while potassium is a strong cardiovascular food that helps the heart muscle to contract.
2. Tomatoes
Besides being beautiful on the outside, tomatoes are also delicious on the inside. They contain a chemical called lycopene that has strong antioxidant properties that build protection against cancer and other diseases. The beauty of this vegetable is that it retains lycopene when cooked. Unlike many vegetables, cooking increases the nutritive (lycopene) content of tomatoes.
3. Carrots
Carrots are one of the best sources of vitamin A and beta carotene. Scientists also suggest that Vitamin A in carrots can reduce a person's risk of developing diabetes. It also contains fiber, calcium, and vitamin K. Its fiber can regulate blood sugar levels while Vitamin K and calcium strengthen bones.
Carrot-eating vegetables also work to clean your teeth when you chew, making them one of the healthiest dental foods you can eat.
4. Berries
Berries are rich in antioxidants and sweeteners on the tongue. Antioxidants, protect the body's cells from oxidative stress caused by the accumulation of free radicals in the body. Free radicals come from natural body processes such as food metabolism and external factors such as sunlight and pollution. That is to say, they are not something that can be "avoided" intentionally, so eating a fruit rich in antioxidants like blueberries helps keep them under control.
5. Avocado
If there is a fruit or diet high in healthy fats, it should be avocado. Good raw fruit is full of omega-3 fatty acids that improve heart health. Healthy fats are also important in the body to help absorb soluble vitamins such as vitamins A, D, E, and K.
6. Kale
Kale is home to many health-promoting nutrients such as vitamins A, K, and C which are important for the heart, skin, immune system, and eye health. It is also loaded with minerals such as potassium, calcium, copper, and manganese.
7. Orange Fruit
The citrus fruits are delicious and add flavor to any meal. But more than that, they are full of vitamin C, flavonoids, and fiber. They contain a large amount of vitamin C which is an antioxidant known to improve immune function.
8. Spinach
Spinach is easy as a leafy vegetable king as it pleases the crowd. It is rich in potassium and magnesium, two important minerals that regulate blood pressure and electrolyte balance. It is also a good source of vitamins A, K, and folate.
9. Sweet Potatoes
Sweet potatoes are a good source of beta carotene, a variant of vitamin A that improves eye health. It prevents dry eyes and helps with night vision. They are also loaded with vitamins B5 and B6. Vitamin B5 aids in fat formation while B6 promotes congenital brain growth, metabolism, and immune function.
10. Garlic
The basis of a delicious meal, garlic adds flavor to the food and improves health. Many of its health benefits come from its sulfur, which is formed when garlic cloves are crushed, crushed, or chewed. It can provide relief from the common cold, lower blood pressure, and reduce the risk of heart disease among a few other benefits.