Most of the time don't get a good sleep at night after a long day. When you combine genes, anxiety, and hours of straining and laughing, you acquire dark circles and puffy eyes that rapidly age you. However, only these factors aren't responsible for the aging of your eyes; daily cosmetic routines are also at fault. Understand what you are doing incorrectly and how to get your eyes back to their youthful radiance.
Daily Beauty Habits That Cause Eyes To Age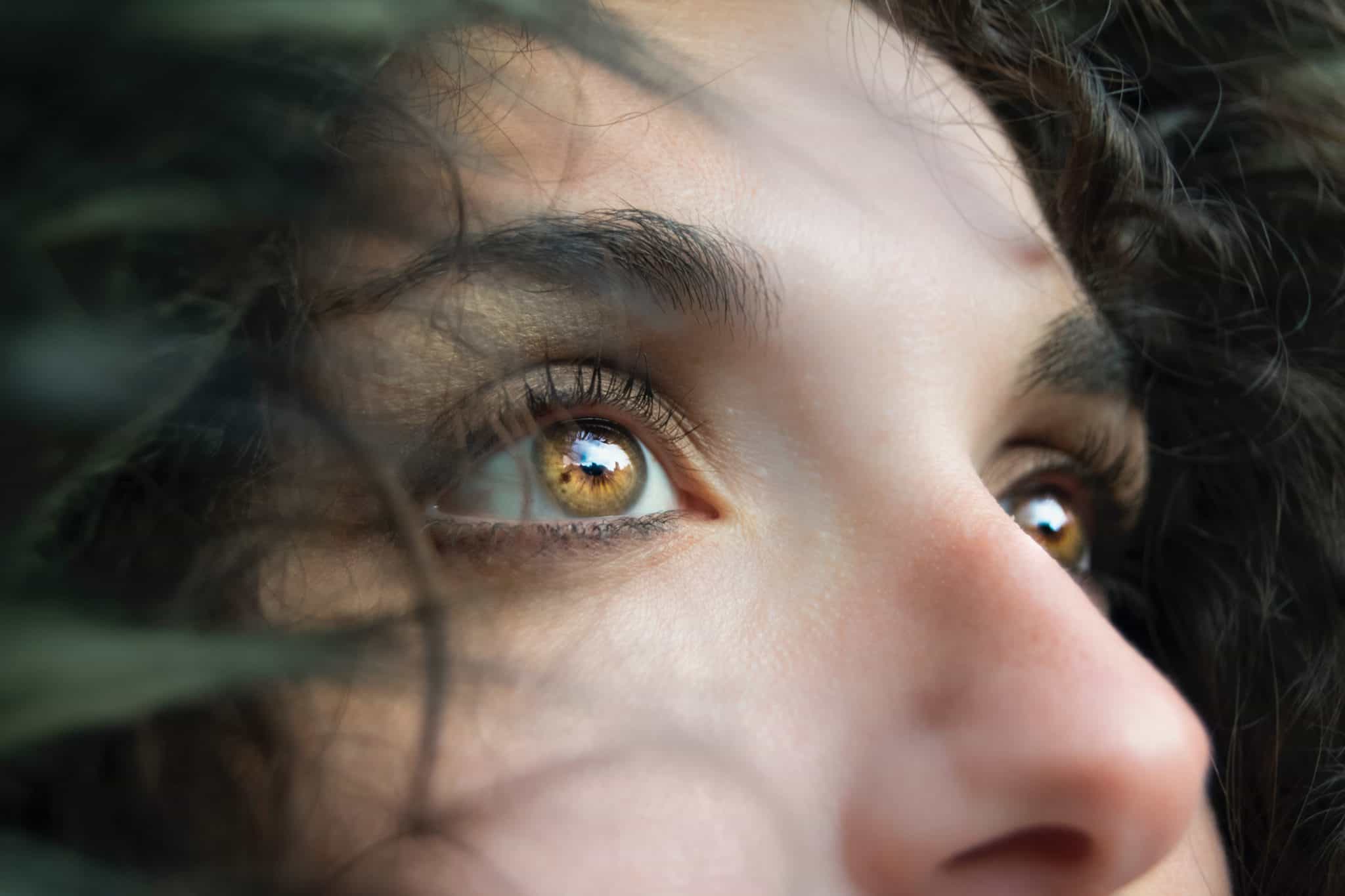 You Scrub Around Your Eyes
It doesn't matter how exhausted we are; it's always essential to get rid of eye makeup before sleeping. However, sometimes eye shadows and waterproof mascara can be challenging to remove. So if you are feeling lazy or tired, you can massage your eyes clearly. However, excessive makeup cleansing can irritate and damage the sensitive skin around the eyes, resulting in damaged veins and dark circles. If you want to avoid rubbing or scrubbing your eyelids, use an oil-based cleanser to remove your makeup. You don't have to wash your makeup; a micellar solution can do the job.
You don't use an eye cream
If you ask a dermatologist, they will say that eye cream is a vital anti-aging product to apply, but it is often ignored. Because the eyes' skin is the thinnest on your body, it is incredibly delicate and vulnerable to harm. It's no surprise that the first signs of aging occur here as well.
The Eye Cream you're Using Is Wrong
Some eye creams are better than others. Here's how to figure out the right one for you:
• For fine lines and wrinkles: consider an eye cream that includes retinol, a potent antioxidant recommended by doctors for its potential to reduce fine lines and wrinkles. Extremely hydrating eye creams, produced by combining hyaluronic acid and plant oils, fill up the skin to make it less prone to wrinkles.
Try: Neocutis MICRO EYES® RICHE Extra Moisturizing Tightening Eye Cream
• For dark circles: consider an eye cream having brightening ingredients including vitamin C, liquorice, kojic acid, and niacinamide helps minimize dark circles and slow down the oxidation reaction on the skin. Retinols, peptides, and ceramides thicken and reinforce the skin, reducing the visibility of damaged veins. Vitamin K and arnica are two other substances to search for in an eye cream.
Try: SkinCeuticals A.G.E. Eye Complex
• To reduce puffiness and eye bags: avoid salted meals and liquor, which are the major causes of fluid accumulation beneath your eyes. Instead, use a caffeine-based eye cream. According to most specialists, caffeine accelerates flow and restricts blood vessels beneath the skin, reducing the appearance of puffy eyes. Also, it acts as a protective barrier from UV damage like an antioxidant.
Try: Sunday Riley Auto Correct Brightening and Depuffing Eye Contour Cream
You're misusing your eye cream
It looks like a battle to find the best eye cream for yourself. It plays a significant role in using an eye cream under your eyes. Consider these tips to do it in the right way: Once you have washed your face and applied serums and moisturizers, tap a small quantity of eye cream or gel around your eyes, as well as on the brow bone. Instead, lightly tap the cream or gel from the inside to the outer corner of the eye till it is completely immersed. To guarantee that your sunscreen or makeup is absorbed, wait a few minutes before putting it.
You don't have a facial toning device
Utilizing a face toning gadget regularly when it comes to reducing fine lines and wrinkles, in addition to applying the correct eye cream, is another excellent technique to tighten and contour saggy skin. An at-home toning gadget that uses moderate microcurrent energy helps soften and shape the appearance of skin within only 5 minutes.
Try NuFACE Trinity Facial Trainer Kit + Trinity ELE Attachment Set.
You're Ignoring Your Eyebrows
Due to aging and a loss of necessary nutrients, hair throughout our bodies, even our eyebrows, lose out or thin out gradually. If you have been picking out your brows since a teenager, you probably have realized that they are not as thick as they once were. The appropriate eyebrow booster or makeup may instantly turn thin, patchy brows into stunning, face-framing arcs.
Try: RevitaLash Cosmetics Hi-Def Brow Gel
The Concealer You're Using Isn't Right
the most OK eye concealers cant cover your dark circles if you binge-watch your favorite TV shows at night. The right concealer won't destroy by caking or resting into fine lines. Some come with mineral UV filters to shield your eyes from the sun's aging effects.
You Aren't Eating Properly
concealer is a suitable alternative for masking your look, the best way to protect from aging eyes is a healthy life. remember that your diet should be high in nutrients needed for glow and youthful skin around the eyes: Vitamin K promotes collagen development and cell expansion, vitamin C illuminates' the skin and protects it against damage, and vitamin B increases fatty acid generation.