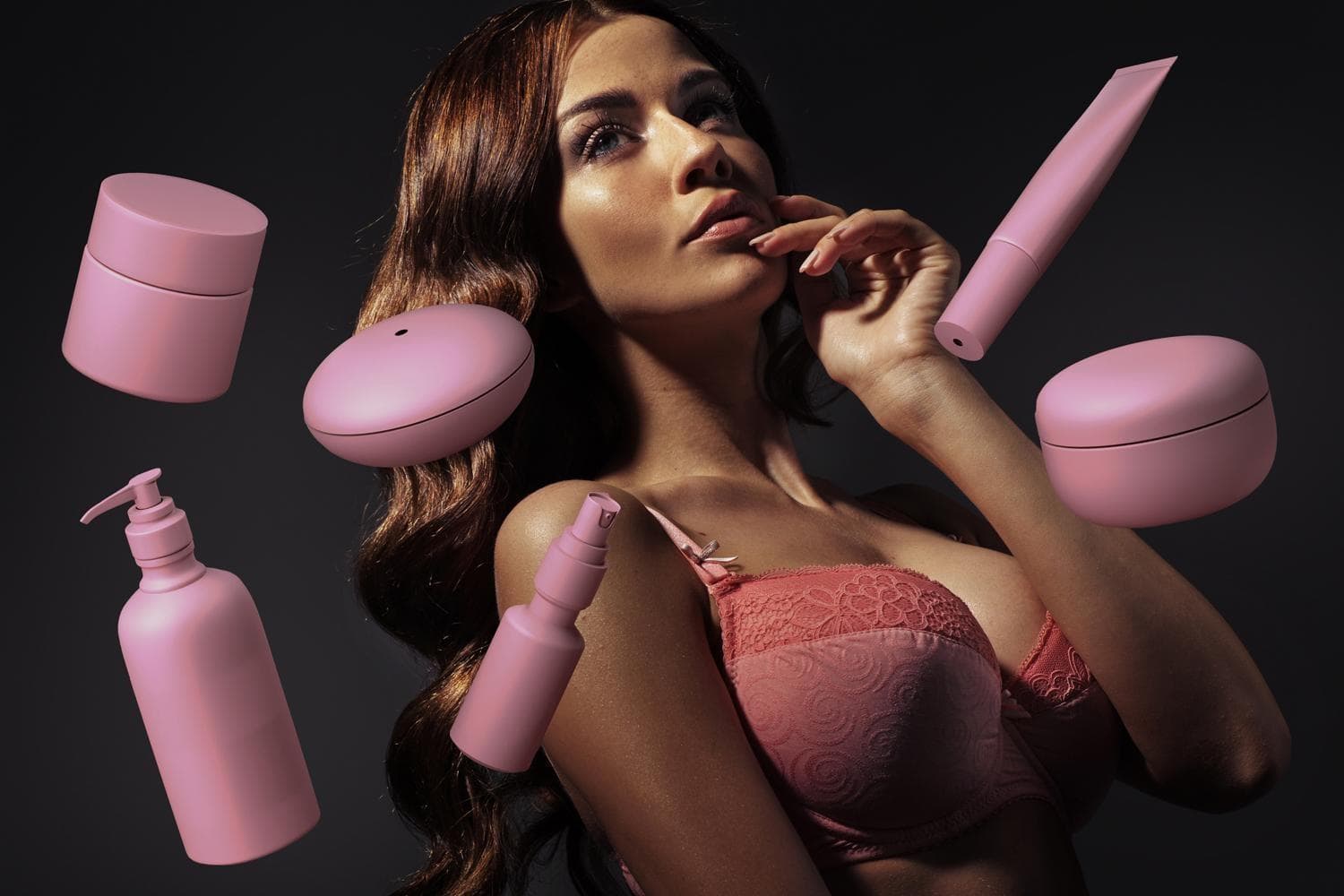 Do you have questions about breast enhancement creams? Are you looking for a moderate improvement in your bust goals that may not be worth the risks of a full breast augmentation procedure? Then we have got your answers! Read on to learn everything you need to know about these restorative bust creams, what to look for when purchasing one, and our editor's top pick for the best breast enhancement cream.
Non-surgical breast enlargement options have recently become popular with the rise of more natural-looking beauty aesthetic trends and the increased aversion to physically invasive breast implant procedures with the possibility of unintended side effects. 
Breast enlargement herbs and pills are also problematic as they do not just go to the intended location you want to affect. Instead, they tend to end up absorbed throughout the body, influencing hormone levels, thereby causing skin, digestive, hair disorders and possibly menstrual irregularities. In addition, only a minuscule amount of oral supplements ever reach the target areas after concentrating first in the gut and organs before circulating on, binding to non-target sites and potentially causing undesired side effects.
With the emergence of high-performance skincare additives, even a moderate boost in breast tightening and cleavage contouring has become possible to achieve in recent years. Topical breast cream application, along with a healthy balanced diet and lifestyle with light exercise, is the best way to go when wanting to improve breast size and shape.
We will explore the benefits, ingredients, and effectiveness of breast enhancement creams, oils, and serums currently available, as well as what to look for when choosing one that will work for your needs.
What Are Breast Enhancement Creams?
Breast enhancement creams are used to enhance the appearance of breasts by increasing size, firmness, and shape. They can also help to reduce sagging skin and by improving circulation for a more smoothed, perky appearance.
These cleavage-enhancing creams come in various forms, including creams, serums, lotions, gels, and oils. Breast enhancement serums are typically the stronger of these variants as they usually contain more concentrated actives and superior delivery through the skin to target areas.
Most of these creams contain natural ingredients such as herbs, vitamins, minerals, and amino acids addressing various concerns to achieve bigger boobs, and/or tightened, firmed, more lifted, smoothed breasts over time.
These ingredients typically work by either stimulating blood flow to the area, helping collagen and fat cells to develop and enlarge, adding cofactors to enhance the deep and superficial skin regenerative processes, or adding moisturizing hydration to smooth and plump the external skin. Of course, the best breast creams combine several of these actions as skin processes are complex, and the best regenerative solutions should be multi-targeting as well.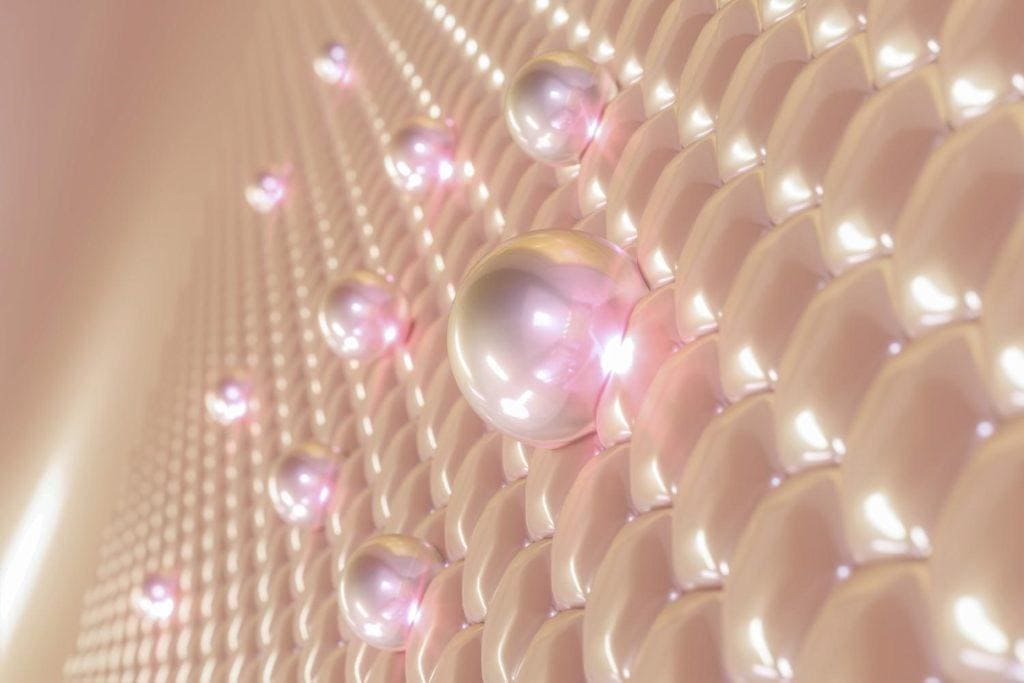 Benefits of Using Breast Enhancement Creams
The delicate skin on the bust is very similar to the skin of the face, though it is exposed to more wear through sun exposure and tends to fluctuate up and down in size during monthly period cycles. Many women do not look to preserving or repairing bust laxity, skin thinning, and damage to the upper chest and bust until after seeing the first signs of breast aging.
It is always better to start earlier before wear and tear has progressed when including a bust regimen in your daily skincare routine. Just as you would a face regimen, the goal is to preserve and rejuvenate breast features before it becomes harder over time to recover without more invasive clinical treatments.
Topical creams are usually the least invasive option for breast enhancement, but results can be temporary, especially if used for a short time and depending on the quality of the formulations they contain. There are several benefits to using breast enhancement creams. Some products will only have one or two benefits, but the best ones to look for are those that provide a more rounded, comprehensive effect.
Typically most of the best breast creams work by helping to redirect blood flow to the chest area. They can also help to increase the size of existing breast tissue to allow breasts to appear fuller by nutriating new fat and collagen cells to form and expand. Finally, they can provide antioxidants and mineral-rich actives to prevent and reduce sagging (ptosis) from shrinkage of adipose tissue due to weight loss, connective tissue atrophy due to excessive mineral loss, fat accumulation with poor bust circulation due to excessive weight gain, post pregnancy/breastfeeding, or due to hormone fluctuations or menopause.
These dramatic fluctuating volume and nutritional states, along with aging, are generally accompanied by the formation of stretch marks and external skin damage, which is addressed by amino acid/peptide skin recovery actives and herb combinations to harness the body's growth and repair factors.
Ingredients Used in Breast Enhancement Creams
The best breast formulations contain ingredients that are not focused only on one main active, but on a range of actives and herbs to multi-target the various bust layers and provide synergistic effects to better achieve your cleavage-perfecting goal. Some breast products work rapidly, while others take longer due to absorption ability, ingredient content, and quality.
Collagen and fat are key components for the structure and padding of the breasts. The most common ingredients found in effective breast enhancement creams include collagen-boosting peptides and fat cell developers such as Nutmeg, Lipo Stimulating Algaes, or Zhi Mu Root (Anemarrhena Asphodeloides) Nutmeg-based fat trappers should be used with caution as overapplication or too high a concentration can cause adverse skin reactions.
Most breast enhancement creams contain skin regenerative antioxidants such as vitamins A, C, E, B3, and CoQ10. These ingredients work together to increase blood flow to the area, which helps reduce the sagging of supportive dermal layers and improve firmness and elasticity. In addition, vitamin A reduces lines and stretch marks, promoting skin collagen cell growth and repair, while vitamin C and E encourage new tissue formation. The best creams contain some or all of these ingredients in herbal combinations or as individual active isolates.
Collagen plus Hyaluronic Acid boosting or infusing actives benefit the tightness and a plush fresh look of the breast. These can also be contained in herbs which provide these nutrients along with beneficial phytosterols. These ingredients work together to improve the appearance of the skin and to help to keep the skin soft and supple.
Skin cells have a 28-day turnover rate when we are in our 20s, but with aging, this gradually increases to 40 to 56 days by age 50 and beyond. This shows up as dry patches, structure collapse, wrinkles, and folds, along with poor repair in response to sun damage, contact, irritants, and daily wear.  Bust enhancement products, especially for women over the age of 30, should contain ingredients such as niacin (B3) or CoQ10 to help increase and normalize cell turnover rates to youthful levels for better results.
How To Apply Breast Enhancement Creams
With the various forms of breast enhancement creams available, it is good to understand how to best use them so you can have a more rapid and effective result.
The best time to apply is immediately following a shower when circulation is enhanced, and the skin is clean of oil and debris. In the first few weeks, it is best to use morning and evening. As the skin becomes stronger, it may require less frequent applications after the first month or two to one time a day, perhaps even every other day to every few days for maintenance after several months of daily application.
Due to evidence of circadian cycles showing higher skin permeability and peak repair occurring during the evening, if only applying breast product one time per day, the best results will be seen at this time.
Are Breast Enhancement Creams Safe And Effective?
Since you need to apply bust creams to the skin, you want to make sure you are getting something that will effectively work in a reasonable amount of time and be safe and free from harmful or toxic ingredients. As we have mentioned before, be wary of hormone-laden unbalanced ingredients and toxin-filled formulations.
To see results in a reasonable time, you want to see formulations that have a comprehensive formula with various types of active ingredients and possibly skin penetration enhanced formulas, so the bulk of ingredients do not just end up "sitting on the surface of the skin."
Inexperienced producers may try to boost efficacy by using too few active ingredients, and by using one or two inexpensive actives in too high a percentage which can cause an increased risk of irritation or allergies.
Some women report feeling more sensitive after using breast creams initially. This sensitivity may last anywhere from a few days to several weeks. If you notice any changes in your breasts, stop using the product immediately.
Possible adverse side effects of breast enhancement creams to look for include redness, swelling, itching, and irritation, especially common with poorly formulated newer brands. If you notice any persistent unusual symptoms while using a breast enhancement cream, stop use immediately and consult your physician.
Where and How Can I Buy Breast Enhancement Creams That Really Work?
There are many different brands of breast enhancement creams available online through various websites. Beware of unknown brands with pr hyped products that do not display their ingredients and funnel you into buying using aggressive online marketing tactics.
Breast enhancer creams can also be found at various retailers such as Amazon, Walmart, Target, and even some premium drugstores. Be aware this is a trending product category with some unscrupulous sellers throwing together generic brands with cheaply made, poor, or low-quality formulas. They can also gather high levels of 5-star reviews by giving away free products in their catalogs for beneficial feedback or by gaming the system by hijacking a catalog of unrelated discontinued 5-star products.
You can do a quick search through the reviews, and if you see this tactic or customers offered money to remove negative reviews mentioned in the review comments, you want to stay away from these breast creams. No quality brand would resort to these tactics as having a breast enhancement product that actually works is typically costly to produce and is not given away readily.
Out of the various breast enhancement cream options available today, you want to look for suppliers with a good name in the industry who have been successfully producing and innovating for at least ten years. In addition, they should have founder profiles with real names backing the products to show they stand behind their brand.
Our Star Pick Breast Enhancement Cream for 2022 – Boustise Breast Enhancement Serum
Our editor's top choice for a high-quality breast enhancement cream that really works is Boustise Bust Enhancement Serum by Epigentix. We choose to highlight this brand led by former beauty queen turned curves perfecting guru, founder Giselle Reinberg. It covers all the bases for an ethical, green-friendly, yet thoroughly effective breast product, coming from over 15 years of experience in the breast care space.
Boustise is a performance-driven, hormone-free, modern curves-perfecting solution. It contains microsphere enhanced absorption, which combines four powerful fat filling moisture-binding ingredients of Quadraplump, cell densifying Volufiline to create plush full breast contours. Boustise also contains skin-tightening herbs and deep dermal metabolism boosting collagen optimizing actives to support, lift, tighten, and redefine the bust for curvier, perkier, more refreshed cleavage!
After eight weeks of 2x daily use, our experience resulted in a more youthful and refreshed perkiness plus slightly enlarged, more shapely boobs overall. We especially love that a portion of purchases go towards the Stellarbright Kids nutrition charity, so it feels great knowing that having more beautiful curves can also help to make a difference in the world.