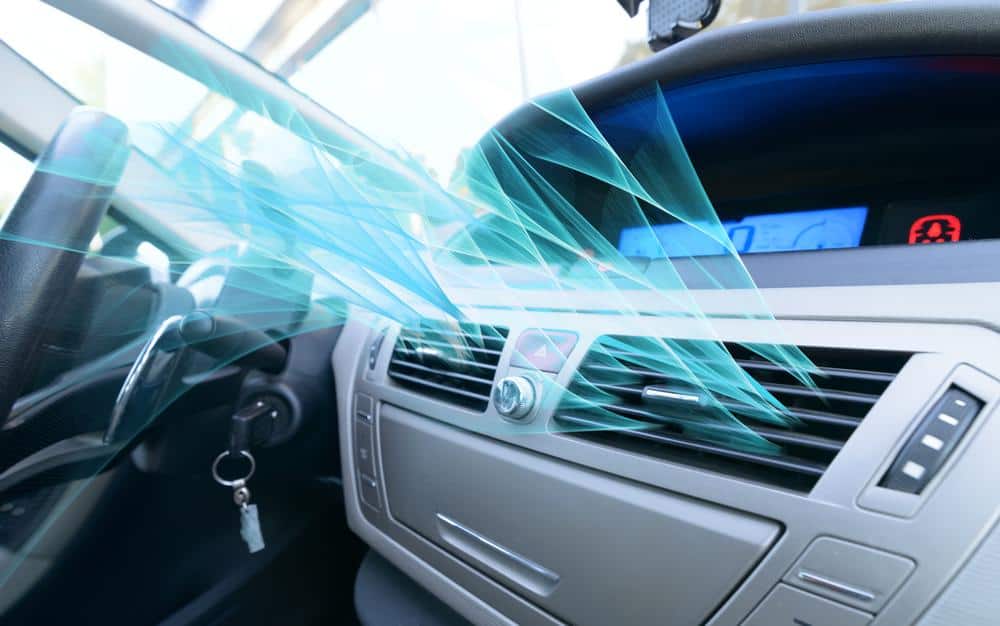 When the scorching heat of summer or the biting cold of winter hits, your car's air conditioning becomes a critical component for a comfortable and enjoyable ride. However, many drivers often overlook the importance of regular maintenance and proper usage, leading to inefficient performance and potential breakdowns. In this comprehensive guide, we'll explore the intricacies of auto air conditioning, providing insights on troubleshooting common issues and offering proactive maintenance tips to keep your system running smoothly.
Understanding the Basics
Auto air conditioning systems work by removing heat and moisture from the cabin air, providing a cooler and more pleasant environment. The key components include the compressor, condenser, expansion valve, and evaporator. The refrigerant circulates through these components, undergoing phase changes to absorb and release heat. Understanding this basic process is crucial for identifying potential problems and addressing them effectively.
Troubleshooting Common Issues
1. Insufficient Cooling
If your car's air conditioning isn't cooling as effectively as it should, several factors may be at play. Low refrigerant levels, a malfunctioning compressor, or a clogged condenser could be the culprits. It's advisable to consult a professional technician to diagnose and address these issues promptly.
2. Unusual Noises
Strange sounds coming from your air conditioning system may indicate a failing compressor or a loose belt. Ignoring these noises can lead to further damage and costly repairs. Regularly inspect and address any unusual sounds to prevent potential breakdowns.
3. Foul Odors
Foul odors emanating from your air vents often result from mold or bacteria growth within the system. Regularly replacing the cabin air filter and using a disinfectant spray can help eliminate these unpleasant smells, ensuring a fresh and clean airflow.
Proactive Maintenance Tips
1. Regularly Check Refrigerant Levels
Low refrigerant levels can significantly impact your air conditioning system's performance. Schedule regular checks with a professional to ensure that your system is adequately charged. Addressing low refrigerant levels promptly can prevent compressor damage and maintain optimal cooling.
2. Clean and Inspect the Condenser
The condenser plays a crucial role in releasing heat from the refrigerant. Over time, it can accumulate dirt and debris, hindering its efficiency. Regularly clean the condenser and inspect for any signs of damage to ensure proper heat dissipation.
3. Use the Air Conditioning System Regularly
Surprisingly, using your car's air conditioning system regularly is beneficial for its longevity. Running the system periodically helps maintain the seals and prevents refrigerant leaks. Avoiding prolonged periods of inactivity can contribute to a more reliable and efficient air conditioning performance.
4. Replace the Cabin Air Filter
The cabin air filter prevents dust, pollen, and other contaminants from entering the interior of your vehicle. Regularly replacing this filter not only improves air quality but also ensures unobstructed airflow, enhancing the efficiency of your air conditioning system.
5. Address Issues Promptly
If you notice any irregularities with your auto air conditioning, such as reduced cooling or unusual noises, don't procrastinate. Promptly addressing these issues can prevent further damage and save you from more extensive and costly repairs down the road.
In conclusion, mastering auto air conditioning involves a combination of understanding the basic principles, troubleshooting common issues, and implementing proactive maintenance measures. By staying vigilant and addressing problems promptly, you can ensure that your car's air conditioning system operates efficiently, providing a comfortable and enjoyable driving experience, regardless of the weather outside.